Open Port Checker 1.0: It is a utility you can use to check your external IP address and detect open ports on your connection. This utility is useful for finding out if your port forwarding is setup correctly or if your server applications are being blocked by a firewall or ISP.


(Only $7.99 for now-Limited Time! Just buy and will get full version to use immediately.)
When you launch Open Port Checker, it will find your external IP address and then input it into the field of "Remote Address". Or you can just input the field to be any IP address that you want to check. Then just choose the Protocol you want to check, it could be TCP, UDP and Both. Then just input the port number you want to check and click "check" button. Then it is all done.
At the same time, you can add port into "Check List", then the tool will save your favorite ports. You can just check all of your ports one time just click "Check All" button.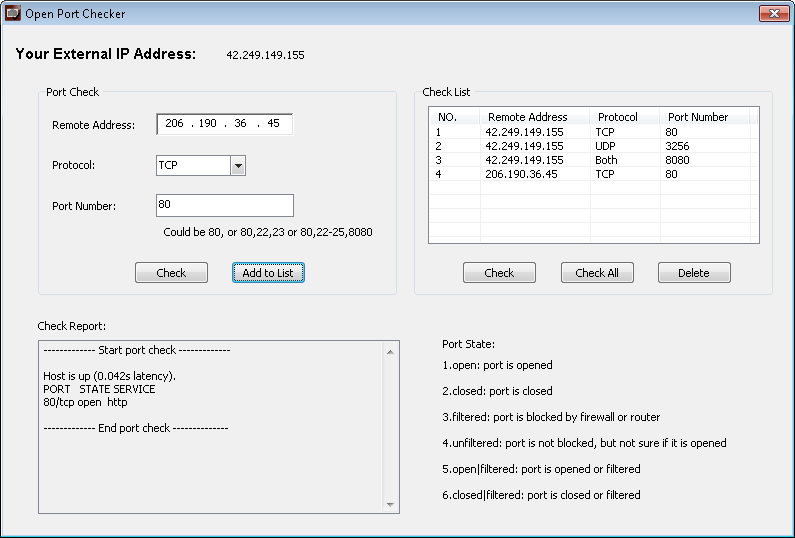 Anyway, It is very simple to use:)