Port Forwarding Wizard Lite 2.0: It is a very simple port forwarding software. Support Windows XP, Windows Vista, Windows 7, 8 and above. You can easily add port forwarding entry into router and check if your port is opened by using our tool. The tool support router with UPnP option and Apple AirPort router.


(Only $12.95 for now-Limited Time!)
The Port Forwarding Wizard Lite communicate with router by using UPnP or NAT-PMP standard. So what you need to do is just enable UPnP or NAT-PMP option in your router.
When you launch the tool, it will auto detect your route and fetch current port forwarding entries from router and display for you. If you have multiple routers connected, the tool will find them all. And you can click "Info" button to view the info of your router.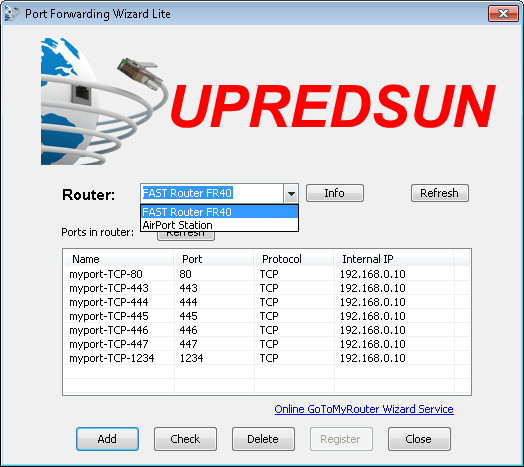 Then you can just simply click "add" button on gui, then pls fill in the port that you want to forward and internal ip address. The Port field that you can input multiple ports and range. For example, 80,443-447,1234. Then the tool will add all of those ports at one time. The Protocol field you can choose is "TCP", "UDP" or "Both".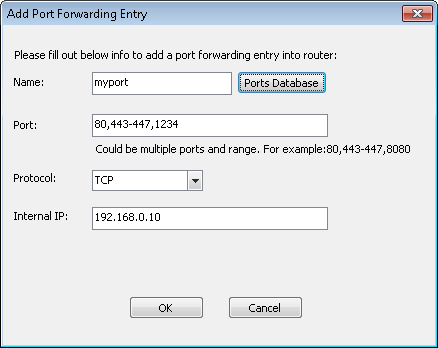 The tool will save your port info here. So if you want to add your port next time, you can just click "Ports Database" button to fill your info automatically.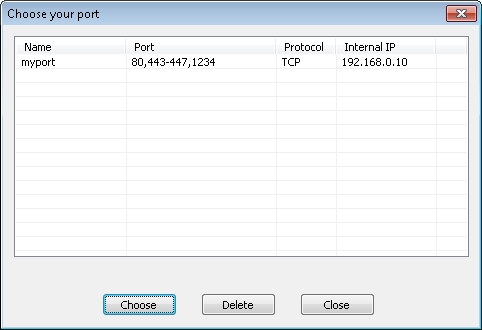 By click "Check" button on main gui, the tool can check if your port is opened.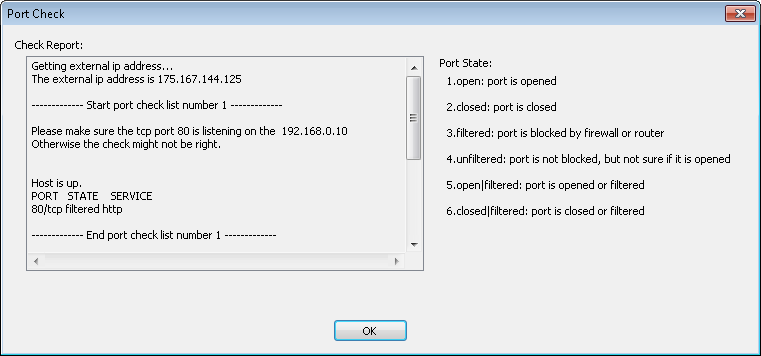 Anyway, It is very simple to use:)